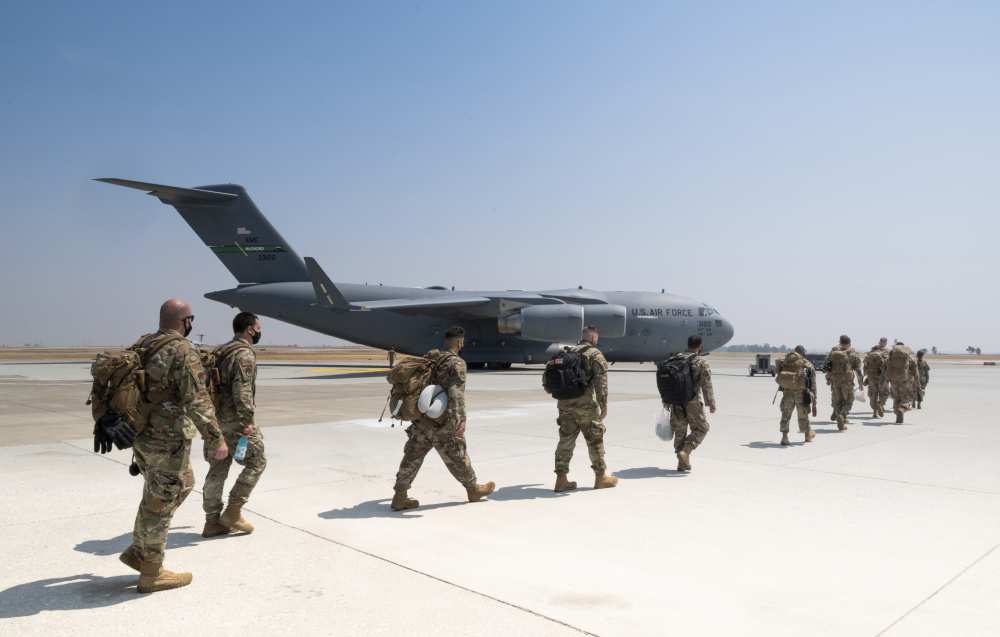 The Air Force will likely miss this fiscal year's recruiting targets for active-duty and reserve forces, as well as the Air National Guard, a top official recently said as military branches across the board struggle to enlist.
"We are currently projecting about a 10% shortfall this year in the active Air Force and more in the Guard and Reserve," Air Force Secretary Frank Kendall said Tuesday during a speech in Colorado, Military.com reported.
Kendall granted that "retention numbers look very good," adding: "We're keeping the people that we get, but we need to get more people."
Last fiscal year, the service met its active-duty recruiting goal, but only after sweetening incentives and drawing from recruits not yet scheduled to enter service, Federal News Network reported. Goals for reserves and the Air National Guard were missed.
Multiple other branches are in similar situations. The Navy missed multiple recruiting goals in the 2022 fiscal year, and the Army fell short of its new recruit goal by 15,000 troops, the worst miss on record. The Marine Corps surpassed its target for new active-duty Marines, but only by eight, Marine Corps Times reported.
The Coast Guard missed its active-duty recruiting goal by more than 66 percent last year after missing it every year since 2019, USNI News reported. Space Force, which recruits a fraction of what other services aim for, has not struggled to enlist new guardians, Defense One reported.
One problem contributing to the recruiting troubles is that the vast majority of young Americans are not eligible to enlist. A 2020 Pentagon study found that 77 percent would require a waiver for enlistment, mostly due to being overweight, physically or mentally ill, or using drugs.
"We are swimming upstream against reduced propensity to serve nationally across the board and a limited percentage of qualified candidates," Kendall said.
The services are testing new policies to drum up new blood. The Navy has raised its maximum enlistment age and begun accepting recruits with the lowest allowable entrance exam scores. A new rule allows airmen and Space Force guardians to have some neck and hand tattoos, Military.com reported.
Speaking at the Air and Space Force Association's Air Warfare Symposium on Tuesday, Kendall called for serving airmen to join the effort in driving recruitment.
"We need this community to help spread the word to America's youth that there are great opportunities in the U.S. military, especially in the Air Force, Space Force," he said.
Original Article: https://americanmilitarynews.com/2023/03/air-force-expects-to-miss-every-recruiting-goal-this-year-double-digit-miss-could-set-back-force/